Acai Berries – Eco Harvesting the 'Old School' Way by Sangtu
Acai Palm, ever so popular by juice bars and health drinks.
Originally from Brazil it's acclaimed to be high in anti oxidants. Interestingly, the seed is huge compared to the fruit: about the size of a marble (10 millimetres in diameter – about .4 inch/ or just under 2cm). But the fruit is only 1 millimeter, very dark purple and not easy to come off. It also deteriorates quickly – within 24 hours. So once the big seed cluster is cut from the tree, pulling off the pulp needs to be a smooth and speedy process.
Our seeds originally came from a friend of a friend and were planted in 2012 here at Bali Silent Retreat. In a meditation sort of ceremony, we planted, with fingers crossed and hopes that the seed that had travelled so far, would germinate, be happy, and reproduce. And voila! In 2016 the first big harvest was celebrated. We harvest every 9 months.
The seeds are easy to propagate here in the tropics and respond well to most conditions. And we nurture the Acai, along with the other 150 fruit trees, with our green to the extreme methods
Our kitchen angels mix the juicy pulp with shaved coconut and palm syrup for yummy deserts.
We're not sure how modern day extraction of the skin and pulp that surrounds the seed takes place, but here's a video of Sangtu, our Balinese Cultural Liaison, showing how we do it, the 'old school way', with a VERY big mortar and pestle.
Click here to watch a fun little video on how to harvest Acai berries and make the juice.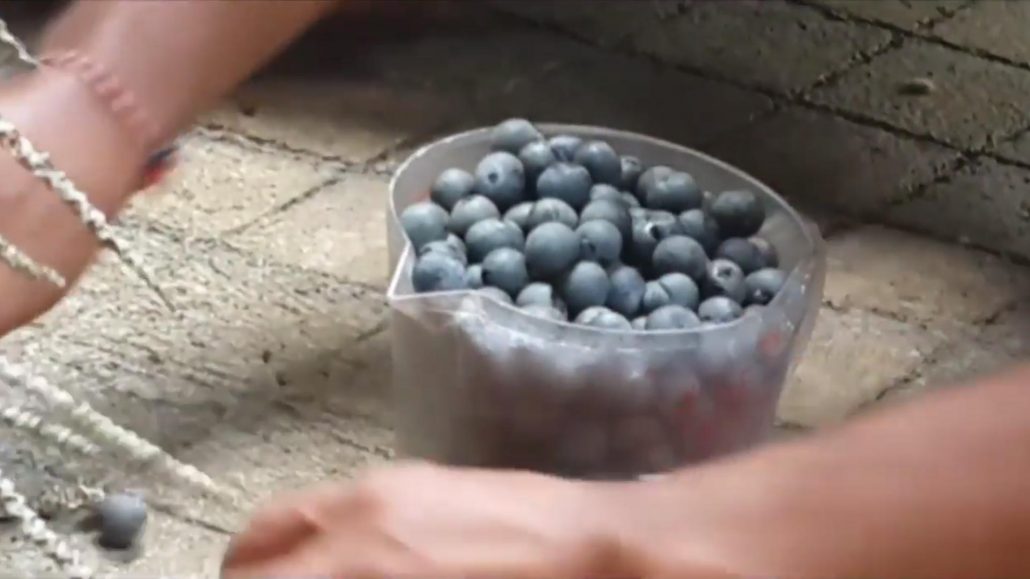 https://www.balisilentretreat.com/wp-content/uploads/2017/04/bali-silent-retreat-Acai-berry-1st-harvest.jpg
400
800
balisilent
https://www.balisilentretreat.com/wp-content/uploads/2017/02/bali-silent-retreat-logo-1.png
balisilent
2017-03-02 11:57:56
2017-07-31 15:52:34
Acai Berries – Eco Harvesting the 'Old School' Way by Sangtu