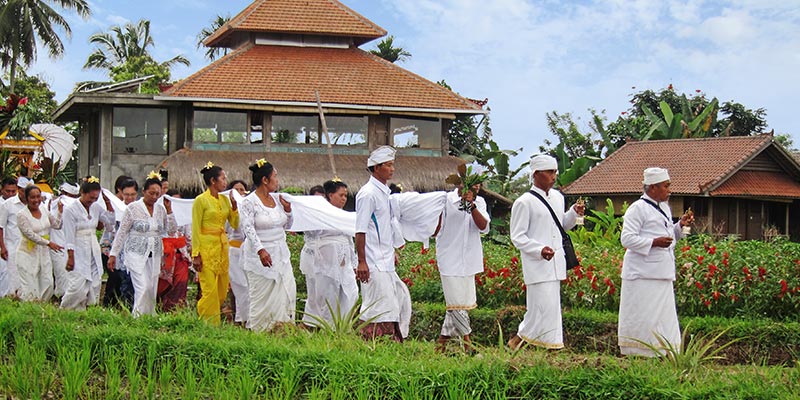 Balinese Cultural Discussion
Thursday evenings Sang Tu invites you to participate in a discussion about Balinese Culture. Different topics are covered each week:
Temples – Purpose & function in daily life
Nyepi – Bali's Day of silence
Balinese Weddings
Telu Bulan – Traditional baby ceremony
and much more..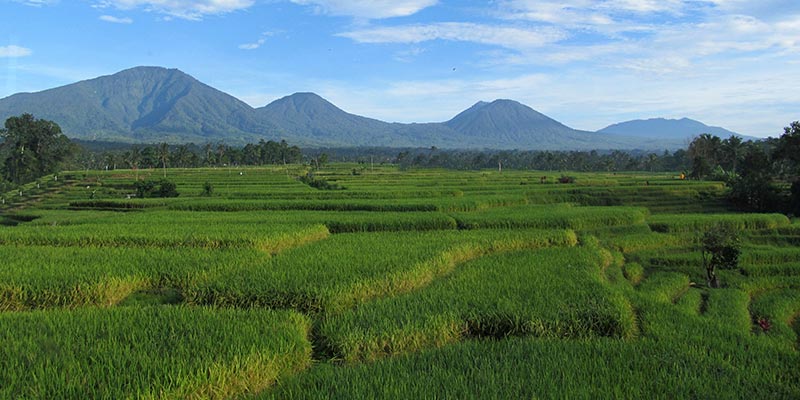 On Friday mornings Sang Tu offers a 2-3 hour walk through the spectacular local rice terraces. Explore the rural villages surrounding the retreat, interact with some of the friendly locals and learn about the traditional medicines and foods found growing along the way!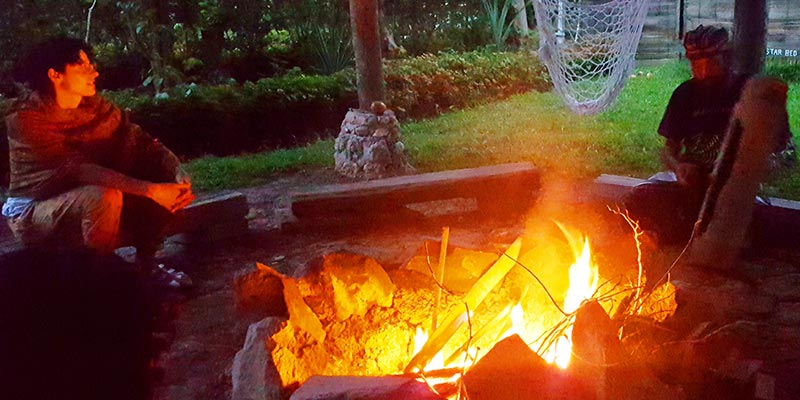 Wednesday evenings there is usually a fire pit gathering in the Fire House. No talking. Just sitting together watching the fire.
Spontaneous Happenings, just happen. Sometimes kirtan and chanting. Sometimes a visiting ethno-botanist or Balinese organic farmer will share their knowledge.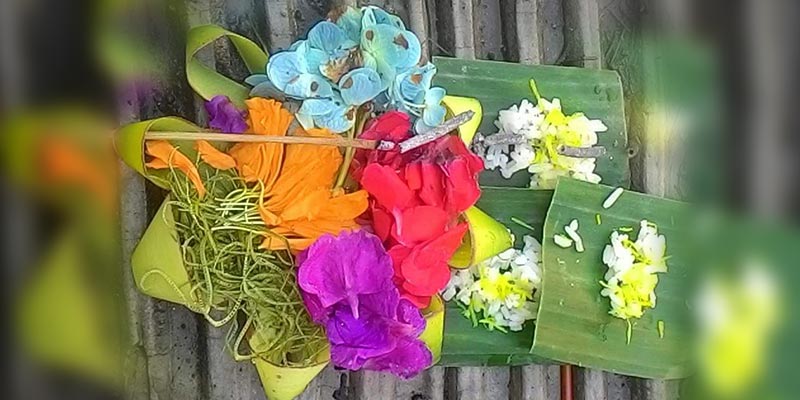 Make a Balinese offering
&

join 'Panceh Sembah' gratefulness ceremony
Learn how to make one of those lovely little Balinese basket offerings, at our Balinese History House. And then, walk to our octagon bale joining other guests, and a Balinese priest for the traditional Pancheh Sembah prayer of gratefulness (with a bit of rice, flowers, incense etc.)
Check calendar for day and time.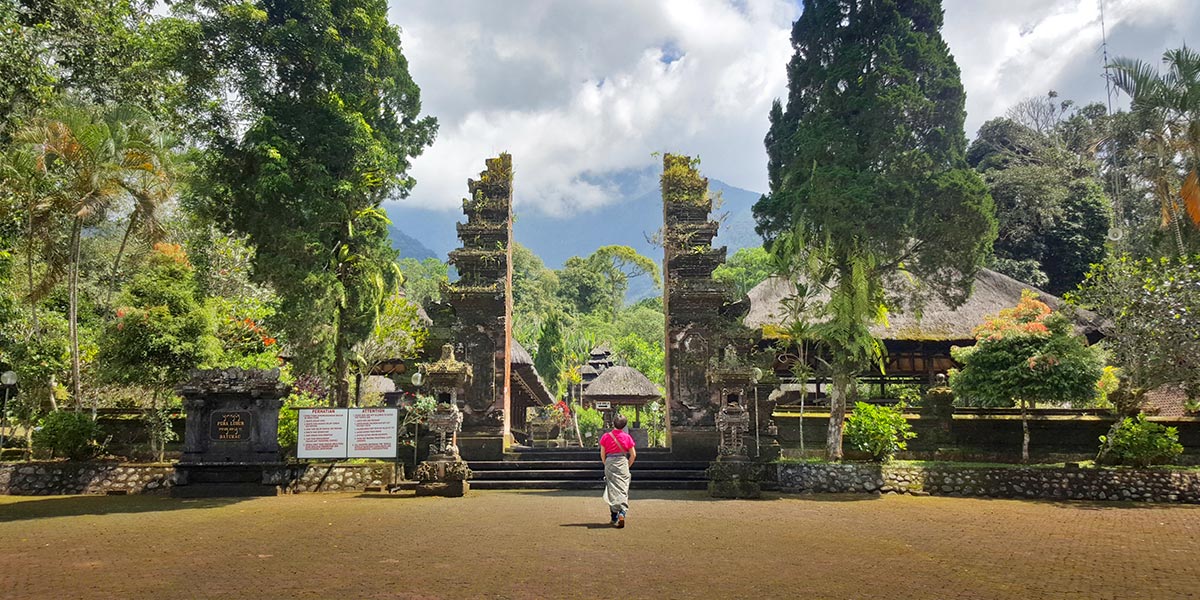 Ride in our antique 'beemo', the traditional Balinese bus,  to the temple (about 10 minutes up the hill). Visit 3 of the 7 temples.
Water Temple: a simple water cleansing plus some history and understanding of the importance of Mt. Batu Karu.
Main Temple: where, frequently, large groups of Balinese (all in costume) engage in an annual gratefulness ceremony.
River Temple: embracing the connection between nature and plants and water and humans.
Check calendar for day and time.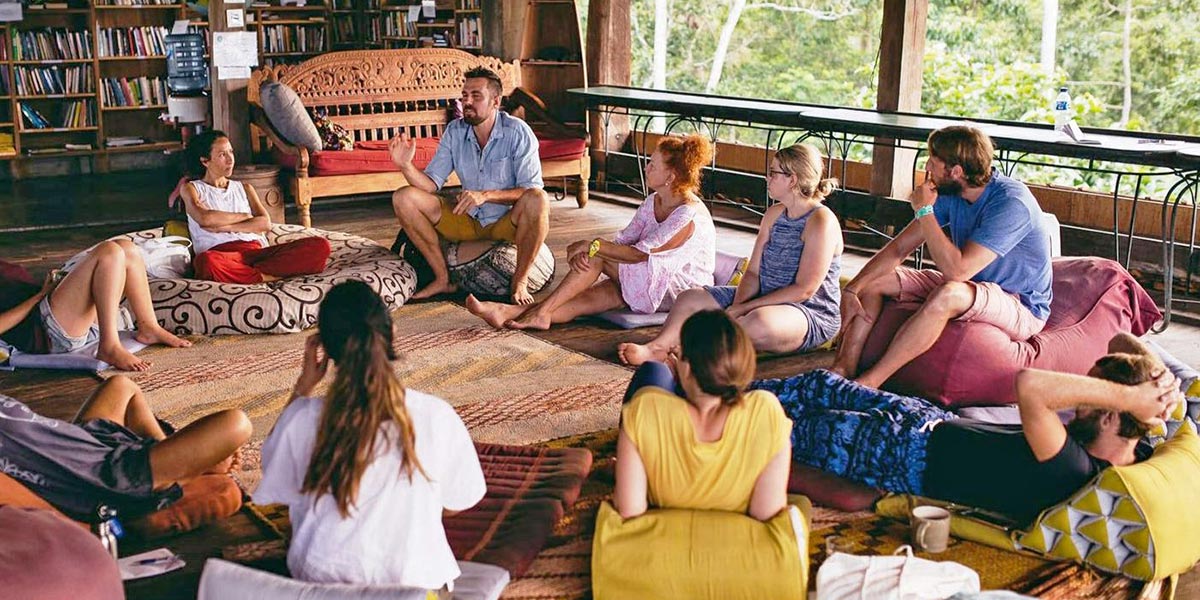 Sunday evenings you are invited to join a mindful discussion (or just kick back and enjoy listening)  into the origins of our food, lifestyles, and the sustainability of our planet. Discover how we can empower ourselves through alternative living choices, learn about the challenges and opportunities we will face in the future and how you can incorporate our simple practices into your everyday life.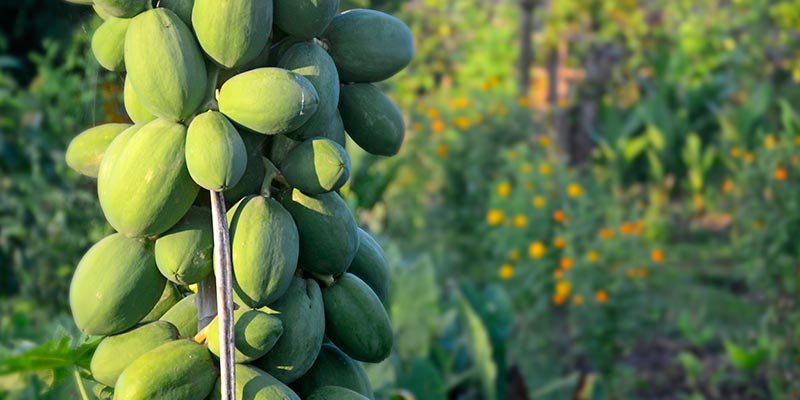 Monday mornings you can enjoy a guided meandering through our permaculture gardens. Connect with nature using all your senses as you explore the soil and local plant life that become the garden-to-table cuisine you enjoy each mealtime.