Our Transport Coordinator (Baby Ketut) will email you within 24 hours after making your booking, to help with your transport needs.
NOTE: If you do Not receive an email confirmation look in your Spam/Junk folder.
If you need to contact him directly his details are: +6285237347608 and transportbsr@yahoo.com
Please NOTE: If calling Baby Ketut, please check the world clock for the time in Bali, so you don't call in the middle of the night. Bali is in the same Time Zone as Singapore which is easy to find.
WORLD CLOCK WEB SITE
https://www.timeanddate.com/worldclock/search.html
He needs at least 24 hours notice to arrange your transport.                      TRANSPORT COST: all transport has be discounted due to covid.

Airport/Denpasar:
PICK-UP Rps 500,000-550,000, depending on if flight is delayed; DROP-OFF Rps 400,000 .

Ubud Rps 320,000.  

Canggu  Rps 280,000. 

Seminyak/Sanur Rps 360,000




Please try to pay by cash; driver does Not have card machine in car.
Please arrive to the retreat before 4pm.
Your flight will need to arrive at Denpasar Airport by noon: (One hour to pass through immigration and two hours for the car trip to the resort, and 1 hour for check-in and a full site orientation.) Our reception office closes at 5:30pm.
Check-in: 1 – 4pm      Check-out: 11am
If you cannot arrive to the retreat by 4pm it is no problem, Baby Ketut, our Transport Coordinator, will recommend a hotel near the airport, for the night and then collect you first thing in the morning so you can enjoy an inspiring introduction to the retreat.
Other Transport
It is fine to hire your own driver, but it's best to ask Baby Ketut to chat with them about directions.
We do not encourage you to use Uber. Many guests have reported frustrating experiences with Uber drivers.
HELICOPTER: If arriving Bali by plane and you want a speedy delivery, helicopter delivery is an option. A helicopter flight with Air Bali takes 20 minutes from Denpasar Int"l Airport or Benoa Heliport to our helipad field. They offer complimentary taxi pickup from Denpasar airport to Benoa helipad. A maximum of 6 passengers with total weight, including luggage, is a maximum of 450kg.
Visit Air Bali website at www.airbali.com for current contact  info and let us know your arrival intentions.
You can also drive yourself/hire your own driver to get to the retreat. Again – be cautious of using Google Maps (you may end up in a rice field).  Route yourself to:
Tabanan General Hospital
Espa Hot Springs, Penatahan
Bali Silent Retreat
You can also follow the below  instructions and pictures. To help with directions call Baby Ketut (+62 852 3734 7608)  or Text or WhatsApp, If you get lost or need help, he is happy to help.
Map from Tabanan to Retreat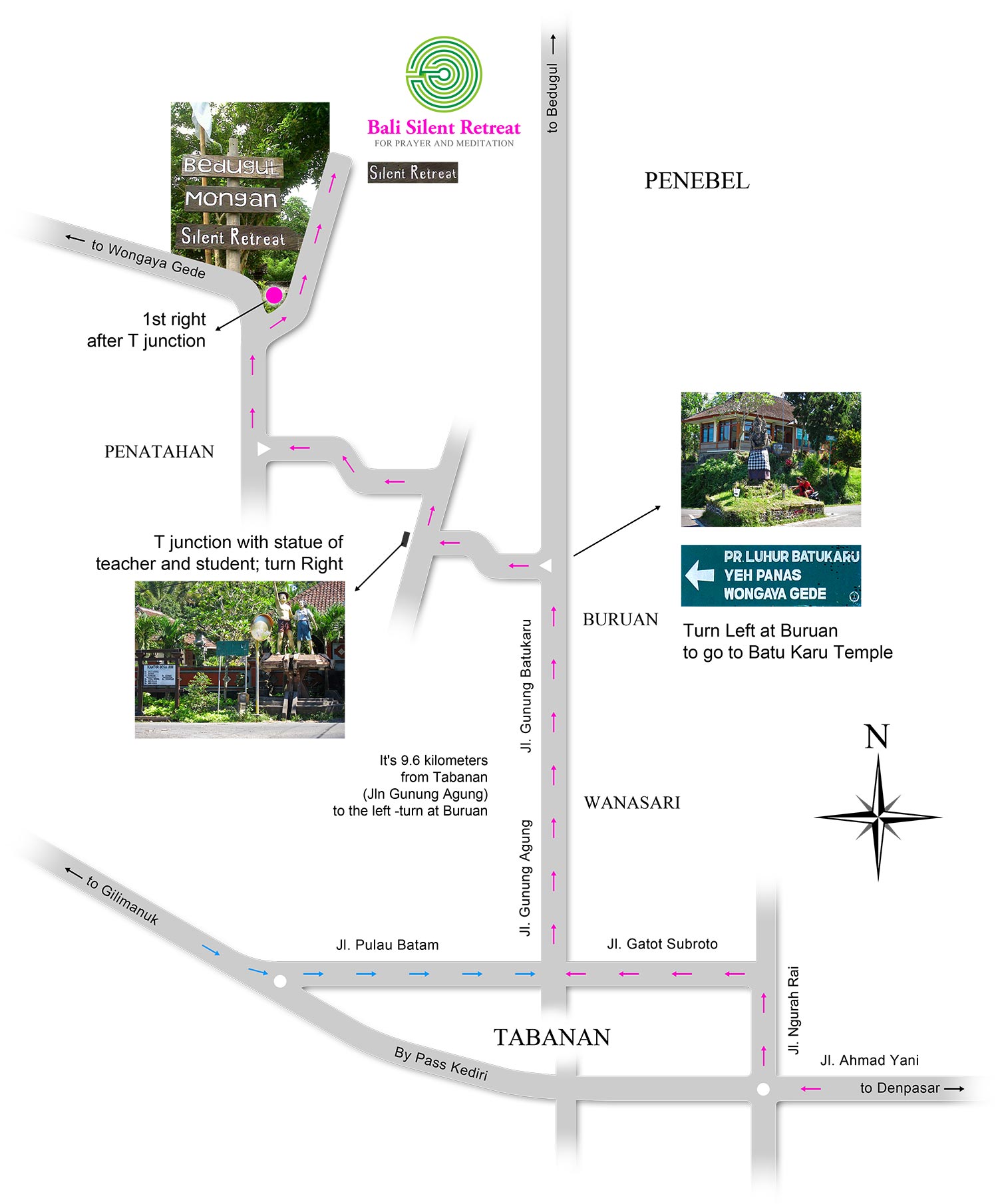 1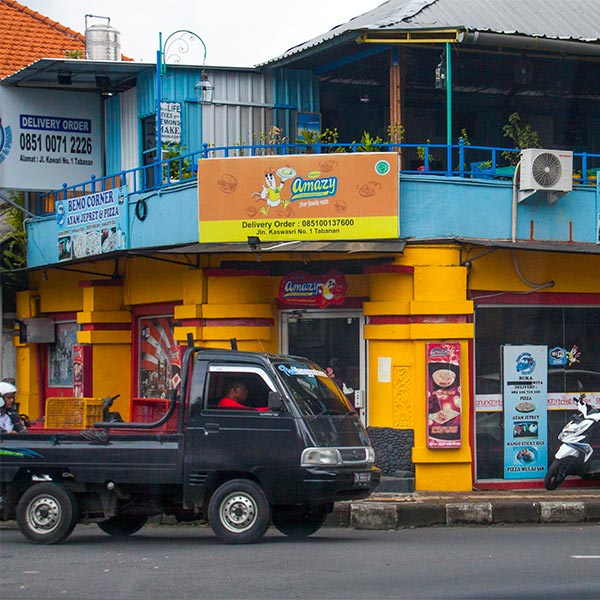 Look for the "Amazy Chicken" restaurant.
2
Continue north for 10 kilometers to Buruan, which has a statue in the middle of the road.
3


At the green sign "PR Batukaru, Yeh Panas, Wongaya Gede", turn left towards PR Luhur BatuKaru  (Do not go to Penebel, Angsri or Jataluwi).
4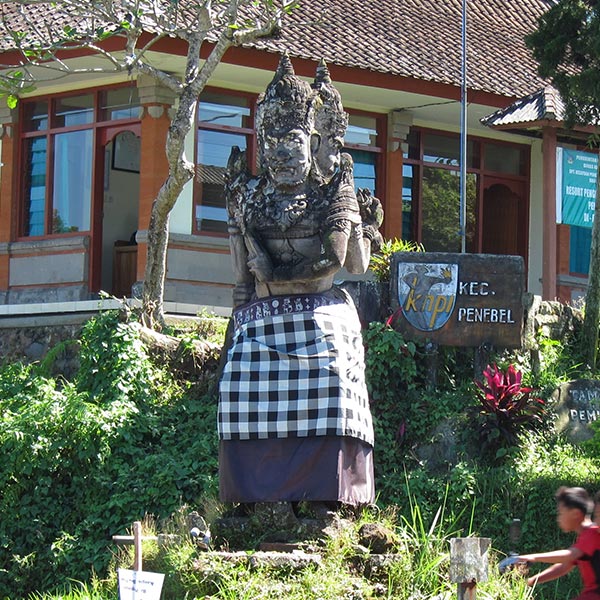 a statue in the middle of the road at Buruan, Penebel
5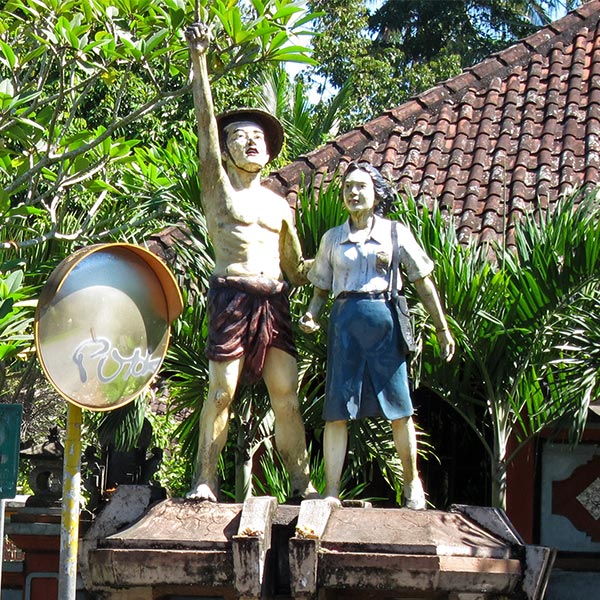 At the T-junction with the statue of a teacher and female student, turn right. Go past "ESPA" Yeh Panas, Hot Springs Resort (on your right)
6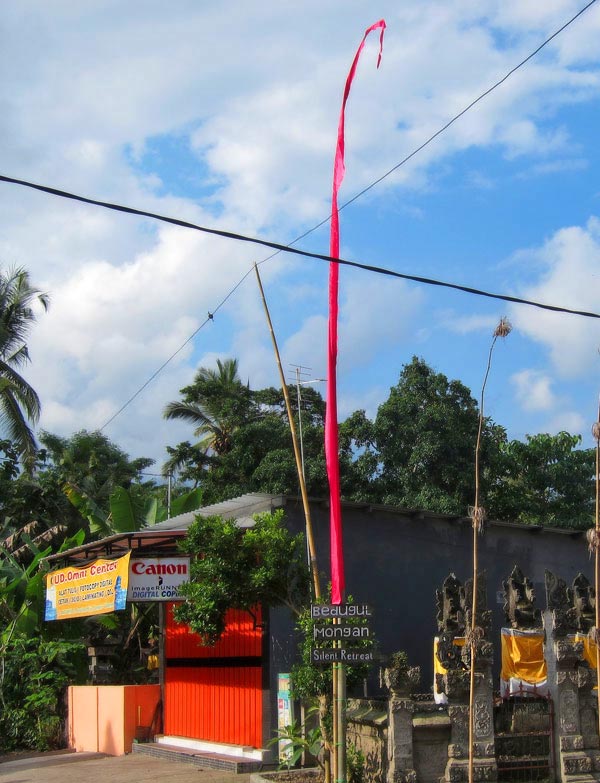 Continue through the small town of Penatahan to another T-junction and turn right. After 500 Meters turn right again at the pink flags and the small signs – "Bedugul, Mongan, Silent Retreat".
7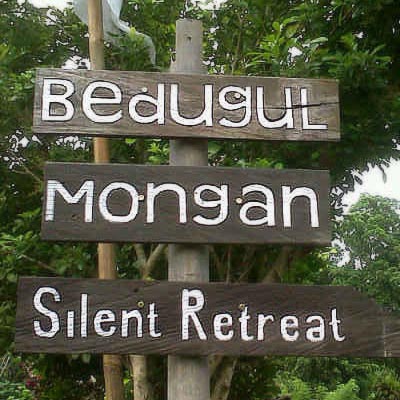 This is the Village Road going to Mongan Village, which will take you directly to Bali Silent Retreat. Look out for a very steep concrete road on the right, with our Bali Silent Retreat sign. If you pass the Mongan Village temple, you have gone too far!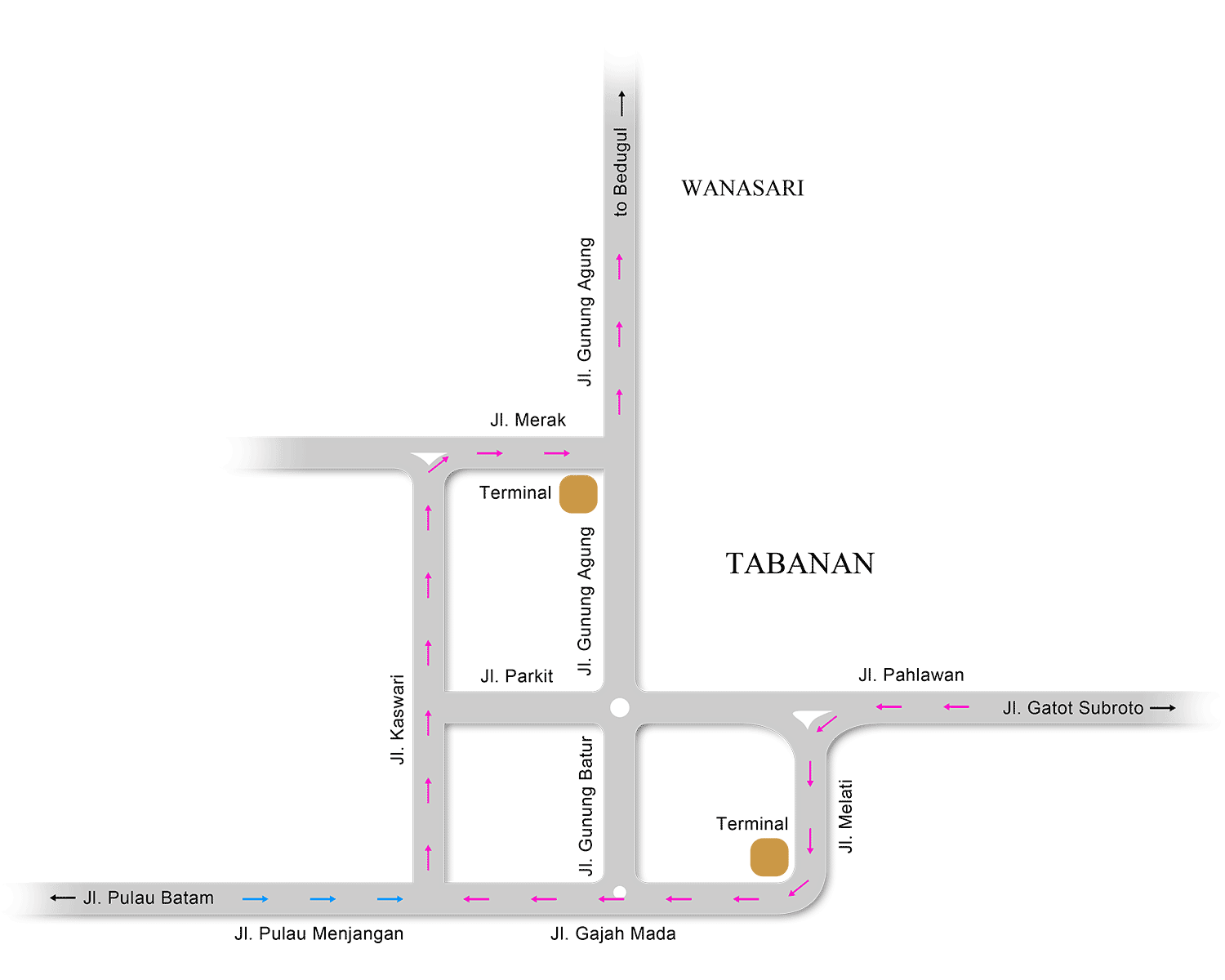 1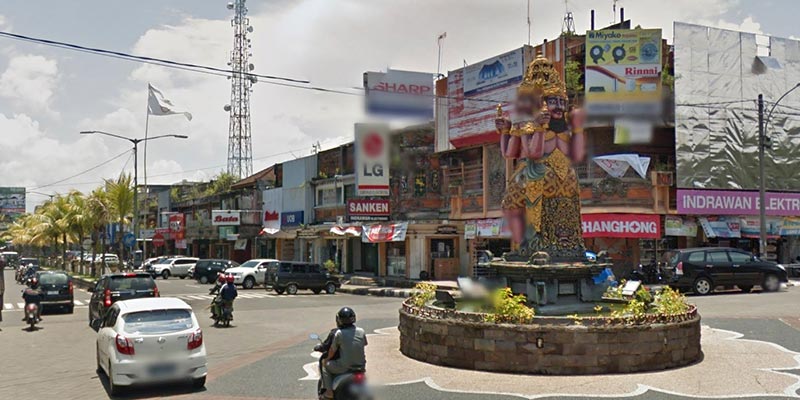 a statue in the middle of the road
2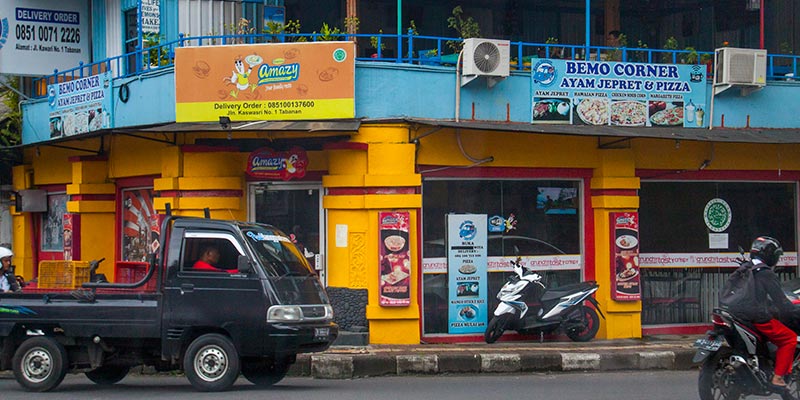 Look for the "Amazy Chicken" restaurant.