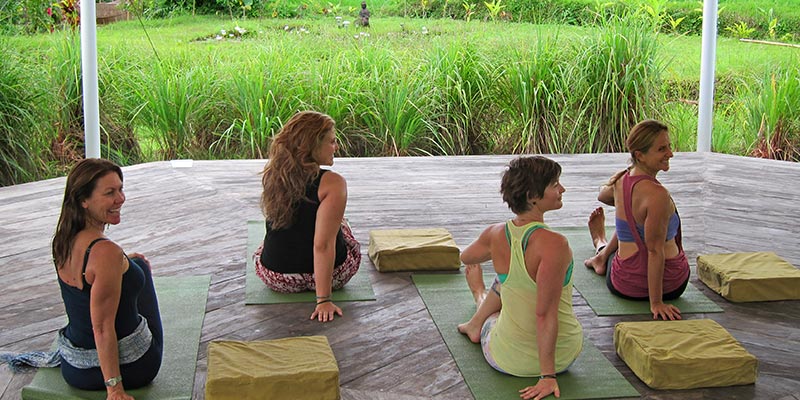 All classes are suitable for beginners through to advanced practitioners. There are always a few new practitioners each day! Please let your teacher know beforehand if you are new to yoga and s/he will give you some extra attention during the class.
Morning classes
Meditation class is a 45 minute silent meditation with very little guidance.
Yoga asana class is a very gentle 90 minute class to wake up the body.
Afternoon classes
Yoga Asana class is a 75 minute class. with a gentle awareness to prepare for meditation.
Meditation class is a Yoga Nidra and/or guided meditation.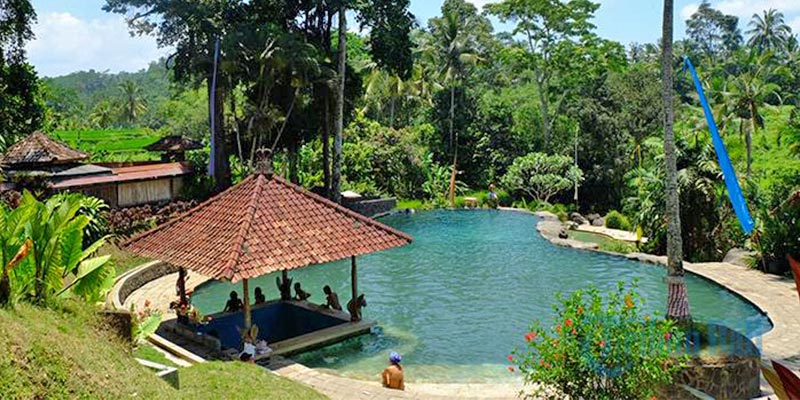 ESPA Hot Springs: Monday-Friday mornings you can enjoy the healing waters that can promote physical, mental and emotional relaxation. Free entrance to the big Group Pool, and the scheduled transport is included.
There are big pools for group soaking as well as small private pools.
There is also a large cold water pool for you to take a refreshing dip after your soothing soak. Get your towel at our reception office and hop into the special Happy-Hot-Springs-Mini-Bus at 10am.