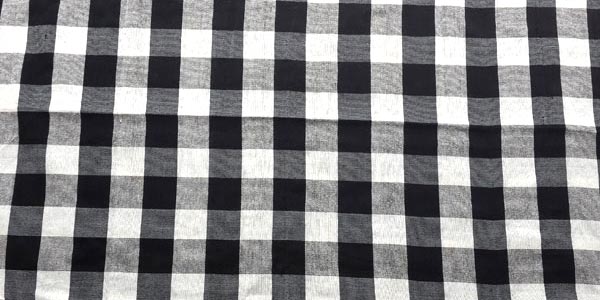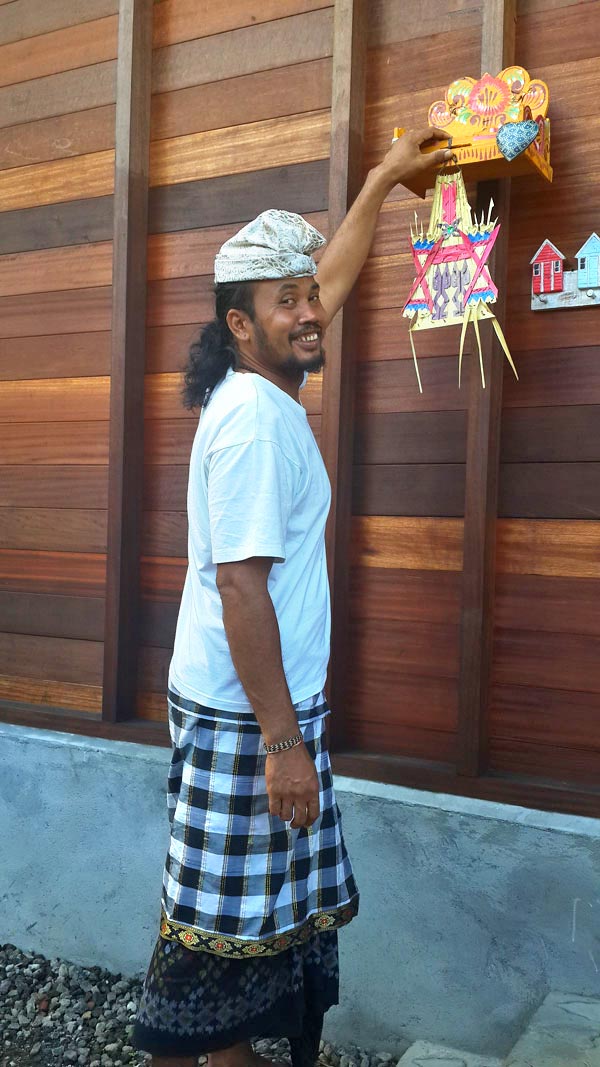 If you are either Indonesian or a westerner you may have a question; Why, in Bali, are there so many shrines or big trees, as well as, people with Black and White fabric.
This is simple message but so very deep. The name of this Balinese-Hindu tradition is 'kain poleng'; Fabric Black and White. In life, there is always Positive and Negative; same as Black and White. And we can not separate one from the other. But we can transform these energies to be in living harmony, for both the macro-cosmos of the universe and the micro-cosmos of the human.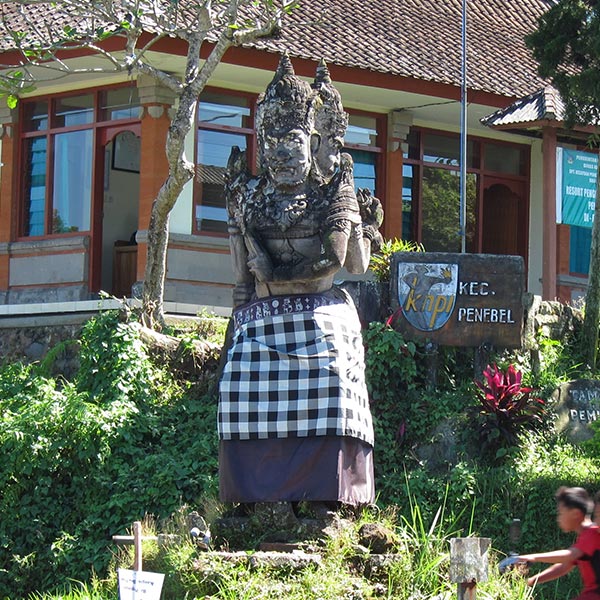 As we see in the macro-cosmos, Night or Dark, during which we need a light or star or the moon to see the things. Also macro-cosmos of Day or Light, during which we need shade when the sun gives us too much strong light.
As humans in the micro-cosmos, we have same duality 'tools', which are Left and Right, In and Out, Anger and Love, having different functions at different times and for different situations; each tool connecting or support each other.
This is Balinese wisdom and the Kain Poleng (Black and White cloth) is our reminder.
Sangtu usually offers a sharing of an interesting aspect of Balinese culture on Wednesday or Thursday night – depending on his family and ceremony schedule . . . welcome to Bali. Bali Silent Retreat for Prayer and Meditation is also a loving hub for honoring Bali's old style traditions and history.
Delve more into Balinese culture at Bali Silent Retreat. Watch the big ceremony happening in the retreat for the sacred Banyan Tree.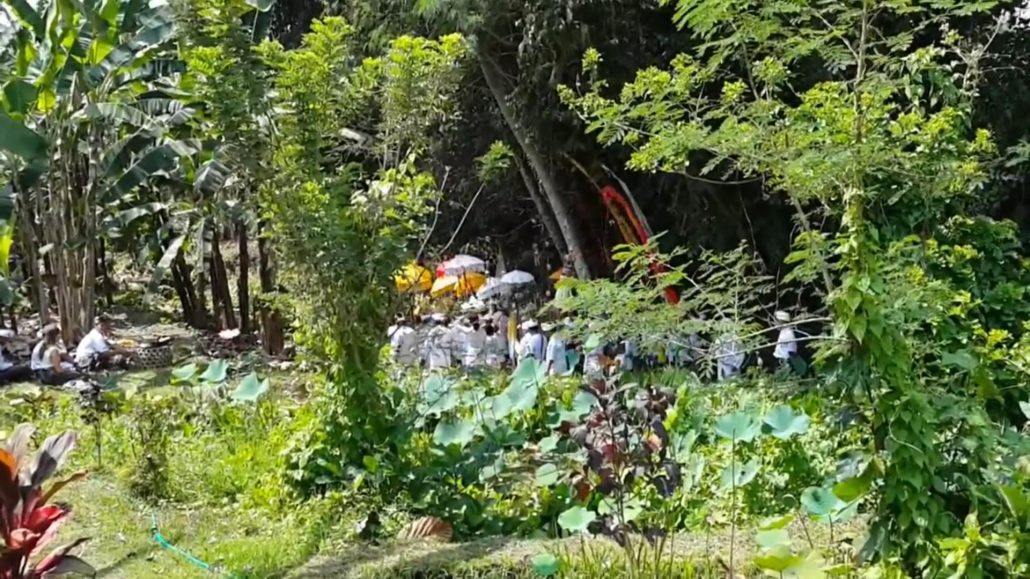 https://www.balisilentretreat.com/wp-content/uploads/2017/04/bali-silent-retreat-black-and-white-fabric-1.jpg
300
600
balisilent
https://www.balisilentretreat.com/wp-content/uploads/2017/02/bali-silent-retreat-logo-1.png
balisilent
2015-07-10 11:40:09
2017-07-31 16:06:29
The Wisdom of 'Kain Poleng' (Black and White) by Sang Tu, our Balinese cultural liaison for Bali Silent Retreat.