Planting a new Banyan tree at Odalan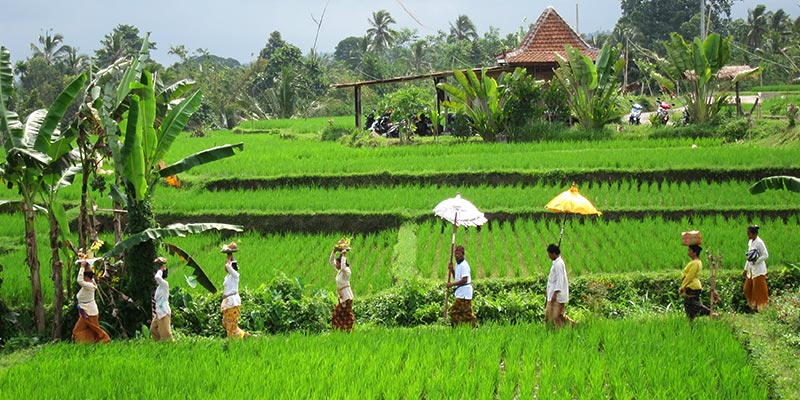 One of the most regularly observed ceremonies in Bali is 'Odalan'. Generally speaking, Odalan is a festival/ceremony to observe a temple's anniversary or birthday, every 210 days on the Balinese Saka calendar, but it's intent is to honor the birthing and arising from God Essence. It is spiritual, social, and part of the Balinese-Hindu tradition. With  around 4,500 temples around the island, Odalan rituals happen every day.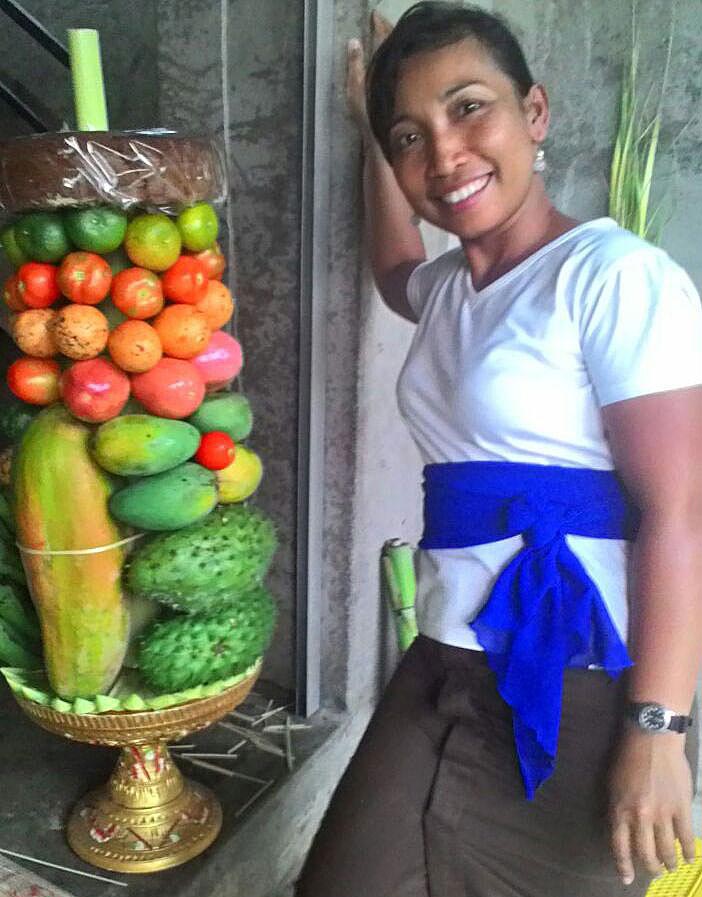 The ceremony for the temple at Bali Silent Retreat dates back over 500 years when the son of the King of Tabanan was healed and the ashram and temple were built, in the location of a holy and healing Banyan Tree. The tree died over 100 years ago. This time, this year, this celebration was exceptionally special because a new Banyan Tree was planted to replace the 300 year old tree that had died about 100 years ago.
So November 7, 2014 marks the date when the baby Banyan tree has been planted, hopefully to grow for several hundred years. It was relatively a modest ceremony but lasted from 8am, beginning with the ringing of the priest's bells which calls all the spirits. It lasted until 2pm, with the usual essentials of gamelan brass music, offerings, dancers, a few members dropping into trance, spirits being released from sleep since the old banyan tree died, and closing with a feast of all the yummy food carried in as offerings. Gentle chanting continued into the night until the long lived ritual was finished. There's barely enough space for all the people to sit down and pray so we all overflow to sit on the grass area outside the temple.
No electronics here, so the chanting wasn't broadcasted via microphone and speaker, but the gamelan brass carries it's amazing sound and vibration for kilometers.
https://www.balisilentretreat.com/wp-content/uploads/2017/02/bali-silent-retreat-walking-on-ricefields.jpg
400
800
balisilent
https://www.balisilentretreat.com/wp-content/uploads/2017/02/bali-silent-retreat-logo-1.png
balisilent
2014-11-14 05:26:10
2017-04-12 08:27:15
Planting a new Banyan tree at Odalan